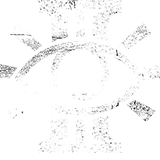 Force Sword + Purgatus
by
CombustiblSquid
Ability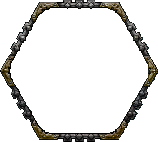 Psykinetic's Wrath
Quell 50% Peril & Stagger enemies in front of you.
Cooldown: 30s
Iconic


Warp Siphon
Killing an enemy with Brain Burst earns Warp Charge. Each Charge grants 4% damage. Warp charges are retained for 25 seconds. You can store up to 4 Warp Charges. Warp Charges fall off gradually, one at a time.


Battle Meditation
+10% Chance to Quell 10% Peril on Kill.
Blitz


Brain Burst
Target an Enemy and charge the ability to deal high Damage.
Aura


Kinetic Presence
Allies in Coherency gain 10% Damage (Elite Enemies).
General


Horde-Clear
,
Anti-Special
,
Anti-Elite
,
Crowd Control
,
Allrounder
Roles
Weapons

Curios


Blessed Bullet
Transcendant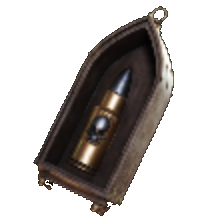 Blessed Bullet
Transcendant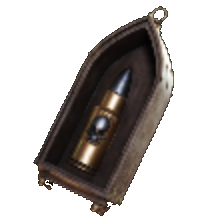 Blessed Bullet
Transcendant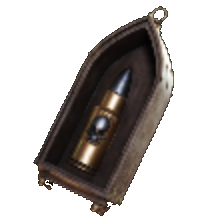 Talents

Unlocked at lvl 5


Warp Absorbtion
Replenish 15% Toughness when you kill an enemy with a Warp attack.


Quietitude
Replenish 5% Toughness for each 10% of Peril quelled.
Unlocked at lvl 10


Inner Tranquility
+6% Peril Resistance per Warp Charge.


Wrack And Ruin
Killing an Elite or Specialist with Brain Burst applies 4 stacks of Soulblaze to all enemies within 4 meters of the target.
Unlocked at lvl 15


Psykinetic's Aura
+15% combat ability cooldown reduction on Elite kill (Allies in Coherency).


Cerebral Lacerations
Damaging an enemy with your Brain Burst ability causes them to take +25% Damage from all sources for 5s.
Unlocked at lvl 20


Kinetic Deflection
While below critical Peril, blocking an attack causes you to gain Peril instead of losing Stamina.


Mind In Motion
Your movement speed is not reduced while quelling Peril.
Unlocked at lvl 25

Warp Battery
You can store up to 6 Warp Charges.


Kinetic Flayer
All attacks have 10% chance on hit to Brain Burst the target. This cannot occur while at critical Peril and has a cooldown of 15 seconds.
Unlocked at lvl 30


Quicken
Using Unleash the Warp removes all souls and reduces the cooldown by 12.5% for each Warp Charge removed. In addition, any time you would generate a Warp Charge, you now instead generate 2 Warp Charges.


Kinetic Barrage
For 10 seconds after using Psykinetic's Wrath, your Brain Burst charges 25% faster and consumes 50% less Peril.
Description

No changes made to core build recommendations with Patch 9 (May 2, 2023)
Included an alternative recommendation for lvl 10 talents
Tweaked curios a bit
Weapons
Purgatus perks are best set to Flak (to make up for the recent nerf/half un-nerf) and Unyielding (boss DPS). Crit chance is also a good choice as crits generate more soulblaze stacks. Blessings should focus on increasing crit chance (Harnessing the Warp [was called Warp Nexus]) and either Warp Flurry (faster chain casting) or Focused Channeling (easier to use in high pressure combat).
For Deimos, Uncanny Strike (T4) stacks to 4 with a single special attack which equals 80% rending (armor bi-pass) for any follow-up attacks (next weakspot hit stacks to 100% reduction). Since chaining special attacks with the Deimos isn't that common over just using light - heavy - light - heavy (repeat) attacks, Uncanny Strike can really shine on this weapon. Very powerful against crushers and raggers. Shred or Unstable Power are also great blessing here, but Uncanny is my preference. The reason we are going so heavily into increasing damage vs armored targets is because that is this sword's job. Purgatus should be used to kill everything else and is very good at doing so.
Talents
111222
Lvl 5 - 15 are current best in slot (BiS) when using Purgatus. If you are finding it difficult to manage your peril then swap to Tranquility for some extra forgiveness and more uptime, but at the cost of reduced overall damage at high peril.
Lvl 20 Perks are a toss-up and depend on how you tend to use your force sword. I generally opt to focus on good positioning and staying behind wall cover over using Deflector on my sword. If you prefer deflector then by all means use Kinetic Deflector.
Lvl 25 perks are a toss-up, but Wildfire seems the most versatile and helps increase the poor reach of the staff. If the extra 8% damage from 2 more stacks of Warp Charges is important to you then go for Warp Battery. I opt for general versatility over Brain Burst (BB) breakpoints with 6 stacks that I'll rarely take advantage of.
Lvl 30 is BiS for Purgatus, but if you want to use Kinetic Barrage, it won't be the end of the world.