I Actually Play Damnation
by
Shotgun Kjell
Ability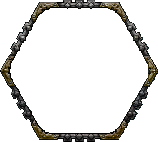 Bull Rush
Charge forward, knocking enemies back gaining 25% Attack Speed and 25% Movement Speed for 5s.
Cooldown: 30s
Iconic


Excessive Force
+25% Melee Stagger.


Thick Skin
+20% Toughness Damage Reduction & +20% Health Damage Reduction.


Loyal Protector
Being damaged while Reviving or Assisting allies no longer interrupts you.
Blitz


Big Box of Hurt
Throw a box of grenades with great strength and enthusiasm for a single target high damage attack.
Aura


Intimidating Presence
+10% Heavy Melee Attack Damage (Allies in Coherency).
General


Weapons

Curios


Blessed Bullet
Transcendant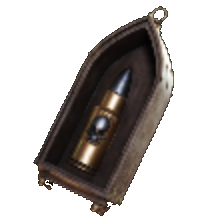 Gilded Inquisitorial Rosette
Transcendant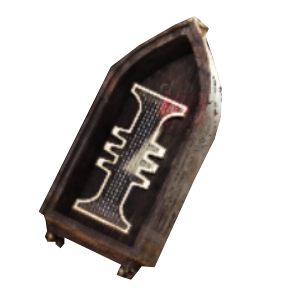 Gilded Mandible
Transcendant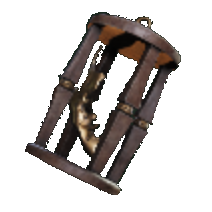 Talents

Unlocked at lvl 5


Smash 'Em Good!
Replenish 25% Toughness on Single Enemy Heavy Melee Hit.


Best Form of Defence ...
Replenish 25% Toughness on Hitting Multiple Enemies with a single Heavy Melee Attack.
Unlocked at lvl 10


Bombs Away!
Hitting a Carapace Armoured, Flak Armoured, or Unyielding enemy with your Big Box of Hurt causes it to open, releasing grenades around the target.


Blood and Thunder
Heavy melee attacks apply 6 stacks of bleed to hit enemies.
Unlocked at lvl 15


Lead The Charge
When you activate Bull Rush, allies in Coherency gain 25% Movement Speed for 4s in addition to becoming Immune to Stuns and Suppression.


Bullfighter
-10% Bull Rush Cooldown when you or an ally in Coherency kills an Elite enemy.
Unlocked at lvl 20


Bloodthirst
+10% Damage Resistance per Bleeding Enemy in Melee range. Stacks 6 times.


Die Hard
+100% Toughness replenishment while below 25% health.
Unlocked at lvl 25


Payback Time
When an enemy damages you with a melee attack, gain 20% damage for 5s.


Raging Bull
Increases the damage against the next enemy you hit by 2.5% for each enemy you hit with your previous melee attack.
Unlocked at lvl 30


Bull Gore
+4 Bleed Stacks on Enemies Hit by Bull Rush.


Non-Stop Violence
Replenish 10% Toughness per Bull Rush Hit.
Description

The "I actually play the game" build. Because judging by most of the damnation builds posted here, that is clearly not the case.
Ranged
The Gorgonum Stubber is an amazing ranged weapon and works extremely well up to and including HI-STG Damnation. It goes without saying that it decimates hordes, but if there's no Veteran on the team and a lot of competition for ammo, be a little more ammo conscious and ease up on the trigger and prioritize your targets. It works great for taking out specialists even at long ranges, just tap fire it.
Melee
The melee does not have to be the Latrine Shovel, but it is my weapon of choice. Feel free to swap it out for another melee that has decent horde clear but mainly has the ability to deal with armor. Confident Strike is mandatory on all Ogryn melee weapons, doesn't matter if you're following this guide or not, or using Smash 'Em Good / Best Form of Defence.
Curios
The Curio perks are listed in order of importance and doesn't have to be followed to a tee, don't sweat it too much if you don't have the holy grail(s), though +HP as the main blessing on all three is mandatory if you ask me. You can avoid most of the damage but keep in mind that HP is a resource too and there's lots of healing to go around on the average run. You simply get a lot more bang for your buck with more health instead of (with +Toughness curios) being able to tank one more bullet before your Toughness is depleted.
It's also worth mentioning that these curios are pretty much what you'd want to have no matter the build.