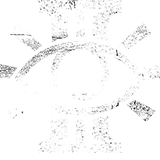 Flamy Psyker Psykinetic
by
sleepingtable
Ability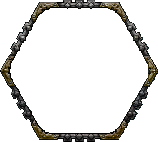 Psykinetic's Wrath
Quell 50% Peril & Stagger enemies in front of you.
Cooldown: 30s
Iconic


Warp Siphon
Killing an enemy with Brain Burst earns Warp Charge. Each Charge grants 4% damage. Warp charges are retained for 25 seconds. You can store up to 4 Warp Charges. Warp Charges fall off gradually, one at a time.


Battle Meditation
+10% Chance to Quell 10% Peril on Kill.
Blitz


Brain Burst
Target an Enemy and charge the ability to deal high Damage.
Aura


Kinetic Presence
Allies in Coherency gain 10% Damage (Elite Enemies).
General


Horde-Clear
,
Anti-Special
,
Anti-Elite
,
Crowd Control
Roles
Weapons

Curios


Blessed Bullet
Transcendant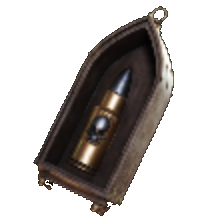 Blessed Bullet
Transcendant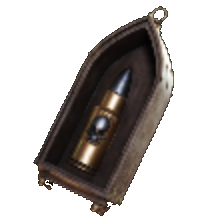 Blessed Bullet
Transcendant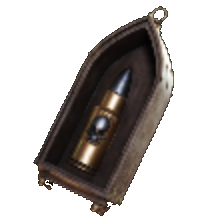 Talents

Unlocked at lvl 5


Warp Absorbtion
Replenish 10% Toughness when you kill an enemy with a Warp attack.


Quietitude
Replenish 5% Toughness for each 10% of Peril quelled.
Unlocked at lvl 10


Warp Unleashed
Gain between 10% and 25% damage based on your current Peril.


Wrack And Ruin
Killing an Elite or Specialist with Brain Burst applies 3 stacks of Soulblaze to all enemies within 4 meters of the target.
Unlocked at lvl 15


Psykinetic's Aura
+15% combat ability cooldown reduction on Elite kill (Allies in Coherency).


Cerebral Lacerations
Damaging an enemy with your Brain Burst ability causes them to take +25% Damage from all sources for 5s.
Unlocked at lvl 20


Kinetic Deflection
While below critical Peril, blocking an attack causes you to gain Peril instead of losing Stamina.


Mind In Motion
Your movement speed is not reduced while quelling Peril.
Unlocked at lvl 25


Wildfire
If an enemy dies while affected by Soulblaze that you've applied, up to 4 of their Soulblaze stacks are spread between nearby enemies. The total amount of Soulblaze stacks on the new enemy cannot exceed the stacks of the dying enemy.


Kinetic Flayer
All attacks have 10% chance on hit to Brain Burst the target. This cannot occur while at critical Peril and has a cooldown of 15 seconds.
Unlocked at lvl 30


Quicken
Using Unleash the Warp removes all souls and reduces the cooldown by 12.5% for each Warp Charge removed. In addition, any time you would generate a Warp Charge, you now instead generate 2 Warp Charges.


Kinetic Barrage
For 10 seconds after using Psykinetic's Wrath, your Brain Burst charges 25% faster and consumes 50% less Peril.