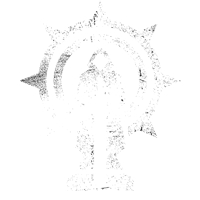 Catachan Mk III Combat Blade & Zarona Mk IIa Quickdraw Stub Revolver
by
Judge
Ability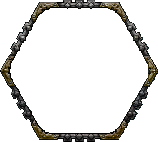 Chastise The Wicked
The Preacher dashes forward or towards a targeted enemy, replenishing 50% toughness, increasing the Damage of the next Melee Hit by 25%, making it guaranteed Critical Hit.
Cooldown: 30s
Iconic


Swift Exorcism
+10% melee attack speed.


Until Death
Every 90 seconds, taking damage that would kill you, gain Invulnerability for 5 seconds.


Martyrdom
+8% damage for each 15 missing health. Max stacks 3.
Blitz


Stumm Grenade
Throw a Stumm Grenade that stuns all enemies within its blast radius.
Aura


The Emperor's Will
+7% Toughness damage reduction (Allies in Coherency).
General


Weapons

Curios


Guardian Nocturnus
Transcendant



Guardian of the Hateful
Transcendant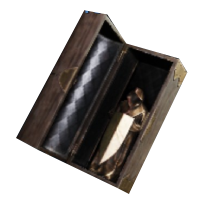 Guardian of the Lost
Transcendant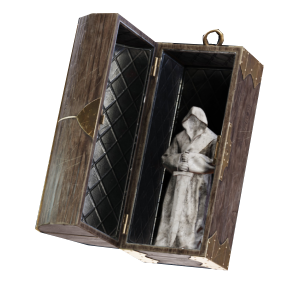 Talents

Unlocked at lvl 5


Purify In Blood
Replenish 100% more Toughness on melee kills.


Faith Restored
+50% Toughness damage reduction on critical hit for 4 seconds.
Unlocked at lvl 10


Punishment
Attacks that Hit 3 or more enemies grant +30% Impact for 5 seconds. Stacks 5 times. At max stacks, gain Uninterruptible.


Retribution
10% attack speed below 50% health. Bonus is doubled below 20% health.
Unlocked at lvl 15


Holy Fervour
+20% Power to allies in Coherency for 5 seconds. On gaining a stack of Martyrdom.


Inspiring Excoriation
Using Chastise The Wicked replenishes 20% Toughness to allies in Coherency.
Unlocked at lvl 20


Holy Revenant
When Until Death ends, you gain health based on the damage you dealt during Until Death. Melee damage dealt heals for twice the amount.


Faith Restores All
After taking damage you regain 25% of the damage taken over 5 seconds.
Unlocked at lvl 25


Emperor's Executioner
Deal up to 25% increased ranged damage based on how close you are to your target. The ranged damage increase falls off the further away you are.


Honour The Martyr
Martyrdom has 6 max stacks.
Unlocked at lvl 30


Invocation Of Death
Melee critical hits reduce the cooldown of Chastise The Wicked by 1.5 second.


Fury Of The Faithful
+20% attack speed for 10 seconds on using Chastise The Wicked.
Description

IMPORTANT: Uncanny Strike & Handcannon stack which is why I've chosen Handcannon for this build, outside this build I would pick either Point Blank or Speedloader. It should be noted that this build isn't suited for High-Intensity Damnation simply because of the limited ammo of the Revolver & limited cleave on the Knife; you will spend a lot of time having to reload and you will likely run out of ammo. This build can of course work on normal Damnation and can be really fun to play with it's mobility & quickdraw revolver sniping but will require a high skill level.