"Bodyguard" Bull Butcher Mk III Cleaver & Gorgonum Mk IV Twin-Linked Heavy Stubber
by
Mars The Lion
Ability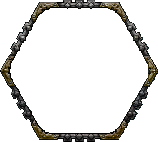 Bull Rush
Charge forward, knocking enemies back gaining 25% Attack Speed and 25% Movement Speed for 5s.
Cooldown: 30s
Iconic


Excessive Force
+25% Melee Stagger.


Thick Skin
+20% Toughness Damage Reduction & +20% Health Damage Reduction.


Loyal Protector
Being damaged while Reviving or Assisting allies no longer interrupts you.
Blitz


Big Box of Hurt
Throw a box of grenades with great strength and enthusiasm for a single target high damage attack.
Aura


Intimidating Presence
+10% Heavy Melee Attack Damage (Allies in Coherency).
General


Horde-Clear
,
Crowd Control
,
Frontliner
,
Allrounder
Roles
Weapons

Curios


Guardian Nocturnus
Transcendant



Guardian of the Hateful
Transcendant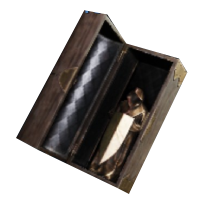 Guardian of the Lost
Transcendant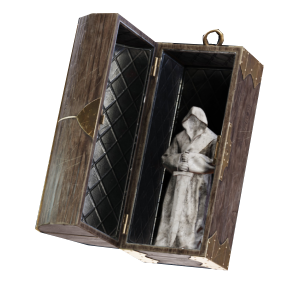 Talents

Unlocked at lvl 5


Smash 'Em Good!
Replenish 25% Toughness on Single Enemy Heavy Melee Hit.


Best Form of Defence ...
Replenish 25% Toughness on Hitting Multiple Enemies with a single Heavy Melee Attack.
Unlocked at lvl 10


Bombs Away!
Hitting a Carapace Armoured, Flak Armoured, or Unyielding enemy with your Big Box of Hurt causes it to open, releasing grenades around the target.


Blood and Thunder
Heavy melee attacks apply 6 stacks of bleed to hit enemies.
Unlocked at lvl 15


Lead The Charge
When you activate Bull Rush, allies in Coherency gain 25% Movement Speed for 4s in addition to becoming Immune to Stuns and Suppression.


Bullfighter
-10% Bull Rush Cooldown when you or an ally in Coherency kills an Elite enemy.
Unlocked at lvl 20


Bloodthirst
+10% Damage Resistance per Bleeding Enemy in Melee range. Stacks 6 times.


Die Hard
+100% Toughness replenishment while below 25% health.
Unlocked at lvl 25


Knock em' down, beat em' up
Staggering an enemy grants a stacking buff that increases the damage of your next Heavy Attack by 2%. Stacks are based on the size of your enemy. Stacks up to 25 times and lasts 10s.


Raging Bull
Increases the damage against the next enemy you hit by 2.5% for each enemy you hit with your previous melee attack.
Unlocked at lvl 30


Bull Gore
+4 Bleed Stacks on Enemies Hit by Bull Rush.


Non-Stop Violence
Replenish 10% Toughness per Bull Rush Hit.
Description

Weapons
Bull Butcher Mk III Cleaver
Amazing horde clear
Basically light spam
Very efficient
Struggles with Carapace like Crushers but you have teammates for that
Gorgonum Mk IV Twin-Linked Heavy Stubber
High damage and high stagger LMG basically
Lots of ammo can keep firing for awhile
Good for suppressing enemy to help out team
Tears through specials and elites like butter
Is satisfying to keep shooting even if enemy is dead
Charmed Reload is the only blessing that matters
Feats
5 - I like the bonus toughness regen for being in coherency
10 - Allows you to tank Ogryns much more effectively and in turn hit them back
15 - Just makes it so you can be further away and still get coherency bonuses
20 - Makes you harder to kill when teammates go down allowing you to take the hits and get to them
25 - Damage boost that's easy to proc
30 - Gives your charge more distance and the added benefit of not being stopped unless you hit a monster