Do you like this build? Users can now vote on their favourite builds!
Bullyknight - the Crusher Crusher
Anti-Elite
Anti-Boss
Frontliner
Weapons

Curios


Blessed Bullet
Transcendant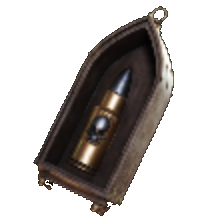 Blessed Bullet
Transcendant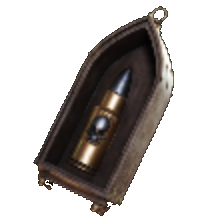 Blessed Bullet
Transcendant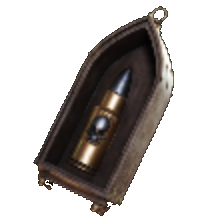 Talents

Description

How to play a BullyKnight
"Luv me club, luv me rocks, luv me rashuns, luv me Emprah, and luv me <UNLOCALIZED TRAIT NOT FOUND>"
Bullyknights combine bleed with various blessings that make bleed and heavies better.
PROS: High-survivability and high damage packed into half a ton of muscle. You kill crushers in 3 heavies, you stunlock monstrosities, and can flexibly handle any situation with ease. Amazing clutch potential and you can avoid taking damage while dealing tons of it.
CONS: It doesn't 1-shot Crushers like the new XIX Shovel (See https://darktide.gameslantern.com/builds/9ac782df-e70a-4cc3-9bab-1f85d243185a/shovel-xix-heavy-hitter-shitter). If you're just learning Ogryn, I recommend a tankier build with Feel No Pain to help you stay alive. (See https://steamcommunity.com/sharedfiles/filedetails/?id=3044646170) This build is more for Ogryn who are already comfortable with movement mechanics to dodge shooters and stay alive in combat and want to maximize damage to help their team.
Melee Options
Bully Club I = Club IIIb > Shovel V > Club II > Shovel XIX > Power Maul > Cleavers
This build works best with the Bully Clubs, since their slap is currently OP. It also works great with the Shovel, but the shovel's punch was nerfed into oblivion and now has lower stagger than the slap despite being single target.
Bully Club I is the best single target, since its first heavy is single and first light is wide. Using the Heavy 1 to 1-shot gunners is very satisfying.
Bully Club II has its strengths as well but its combos are flipped. This makes you a little stronger in hordes but a little weaker against shooters and elites.
Bully Club IIIb is a great hybrid, with a small amount of cleave on almost every attack (except light 3) but still good single target damage. Great fast lights for horde clear, especially after a charge, and you can mix in heavies to keep 5 stacks of heavy hitter or put one point in Brutish Momentum at the bottom. It also has a faster heavy combo than the others, meaning you build up bleed stacks, Heavy Hitter, and apply Skullcrusher faster.
Shovel V behaves similarly to the Club I but with a slightly faster continuous combo. It's melee special is single target but doesn't have as much weakspot stagger as the Club's slap right now. It can still stagger monstrosities but not as reliably.
Power Maul, for some ridiculous reason, cannot get Thunderous or any good blessings really. It can still get Skullcrusher, but unfortunately enemies will recover from stagger before you can do a second power attack most of the time so Skullcrusher doesn't do anything unless you chain an unpowered attack after the power attack (but the unpowered attack will only hit one armored enemy). That said, the AOE of the power attack is small but will apply bleed to enemies that are close enough to bump shoulders with each other. Get Skullcrusher and either Thunderstrike (to help keep Skullcrusher up), Brutal Momentum (to help with how bad power maul is against hordes) and grab a Ripper with Can Opener for armor debuff. It's not great but it's usable and that's about as good as Power Maul can get.
Shovel XIX is a great anti-armor and anti-boss weapon, but it's incredibly slow. This makes it hard to keep stacks of Heavy Hitter up (especially when a teammate kills the enemy you're swinging at), and hard to apply stacks of bleed quickly. It's not a bad weapon, but needs its own build.
Cleavers are good, but not for this build.
Between the two best options, I give a very slight edge to Club I but Club IIIb is more versatile for use in other builds.
For perks: Flak, Elite, and Maniac are all great, Flak is almost a must-have. +Carapace, +Groaners, +Specialists +Stamina are all decent.
Ranged Options
I recommend Rumbler or Kickback with Blaze Away III.
All Ogryn ranged weapons count their melee special actions as HEAVY ATTACKS which benefit from this build. Rumbler and Kickback have insanely fast heavy attacks that can be used to kill hordes with bleed builds and build up Heavy Hitter stacks quickly. Note that Blaze Away does increase the damage of the melee attacks but Inspiring Barrage does not work for the melee attacks despite its icon appearing.
For Kickback blessings, Blaze Away III is great for chaining shots or chaining the special action into a crowd. You can combine it with Surgical, Expansive, or Inspiring Barrage. IB doesn't give you much toughness, but it's enough to keep you from taking health damage while pouring lead into a pack of ragers and I put it on the same level as Surgical. Surgical can 1-shot a mutie on crit weakspot, which is a must-have if you aren't taking rocks. It doesn't have any synergy with Blaze Away, but having both is still good. With both Surgical and Blaze Away, the Kickback will be very strong on the first shot and even stronger in continuous fire. Alternatively, Expansive + Punishing Fire is a fun combo if you don't like Blaze Away. Full Bore sounds fun but it activates very rarely in optimal play and still infrequently when you're taking every opportunity to get it.
The Grenade Gauntlet is also good for its reliability and flexibility as a great weapon for taking out trappers, bombers, flamers, snipers, and occasionally shooting into armor packs that surprised a teammate. That said, Rocks pretty much do the same thing and cost no ammo so only use it if you're not using rocks.
Ripper with Can Opener is a fantastic choice if you don't have Thunderous on your melee.
Stubbers are fun weapons but they're eclipsed by the Kickback right now, which fills the same niche but is faster to pull out and use against a surprise threat. It works fine if you have a good one though.
Melee Blessings
I recommend Skullcrusher + Thunderous, because it works for and on everything, they apply on your charge , and are the only way to make bleed deal significant damage, but there's several good combinations:
Haymaker + Skullcrusher is the best combo for Club IIIb because both its heavies have cleave (though the cleave has less width and slightly harder to hit weakspots) but Haymaker is usable on Club II as well. It's a very strong blessing that is slept on. The 5 stacks no longer immediately fade away on breaking the chain and last the same duration as Heavy Hitter, but fade away one at a time so you will usually still have a couple stacks left by the time you start another fight. Combine with Skullcrusher and use a Ripper with Can Opener.
Skullcrusher + Thrust slightly better single target DPS, quite well rounded. Works best on Club I and with a Ripper with Can Opener or a Grenade Gauntlet/Rumbler. Thrust + Thunderous is fine as well but not quite as good.
Perfect Strike + Skullcrusher - Meme option if you roll 4-5% crit on the perk. Allows you to occasionally apply bleed to an armor pack but comes at the cost of your bleed being weaker. Not recommended except for fun. My recommendation is to pair it with Can Opener Ripper. For Perfect Strike + Smackdown, you're better off with a Mk II Club because it has a sweep for Heavy 1, but bear in mind that even though everything is bleeding now, your bleed isn't doing any real damage to the armored enemies without the debuffs.
Monstrosities
Chaos Spawn: Heavy 1 -> Heavy 2 -> Slap and repeat. You can also Heavy 1 -> Light 2 -> Slap. Make sure not to punch it towards the enemy and trigger a bunch of stuff to attack you. Instead try to push it into a corner where your team can still see its head. Crouch if possible. If there's a ledge to knock it off, even better. Save your charge for if something goes wrong.
Plague Ogryn: Has longer stagger recovery than the chaos spawn, the best pattern is to do a Heavy 1 -> Slap to get the first stagger, then Heavy 1 -> Heavy 2 -> Light 3 -> Slap or just wait a moment after the second heavy before doing the slap because you have to time it perfectly to get the light attack in time.
Beast of Nurgle: you can't stunlock this tasty morsel by yourself and are likely to become rations if you don't know what you're doing. You can still stagger it, however, with Heavy 1 -> Heavy 2 -> Slap if all 3 hit the weakspot. If another teammate hits it with you, you can stunlock it. If by yourself, Stun it once then follow the Heavy 1 -> Heavy 2 -> Slap combo while dodging backwards to avoid it's tailswipe that will break your toughness and knock you back. Try to stay at the maximum range where your hits will reach. If it turns to face you it will try to make you lunch and you'll have to abandon your hopes of stunlock.
In general, if you have aggro, play around its spit attack. When it's not vomiting, try to walk in a straight line away from your team. When it's vomiting, sidestep as little as possible so your team has a good shot, but don't run away too much. Try to stay the same distance away from it so it might continue trying to vomit on you (same strategy as Psyker bubble). Save your charge for if it eats a teammate or if you see an opportunity to stagger it while the team has a perfect shot on its weakspot. If its not after you, then rock/box its weakspot (save 1 rock for if it eats a teammate). You can also hit it through walls or across obstacles to safely apply bleed but if you get too close it can eat you through some walls.
Daemonhost: Same as Chaos Spawn; can be stunlocked, but you'll want to alternate Heavy 1 + Slap because it recovers from stagger quickly. This is the most difficult monstrosity to tank by far. Your slap will only stagger them after a hit and it's difficult to make that window when they're rapidly attacking you and teleporting. You usually need to aim about half its head's height above its head for the slap to hit the weakspot (depends on your height). Keep in mind that its head will lower considerably when its swinging so this can be tricky. Use stamina to block for a little if you are messing up, then use your charge to seize the initiative. You can still tank a Demonhead with non-club builds but it may take some practice. Chain heavies while dodging each swing, then block until your stamina runs out to get your dodge charges back, repeat. Having a stamina regen and block efficiency perk on a curio makes this much easier.
Armor Packs
Rush in while holding your melee to apply 5 stacks of bleed. Charge damage is affected by your melee blessings which can lead to heavy bleed damage and your debuffs will help the whole team. Charge hits twice if you end your charge on top of an enemy, which will apply 2x bleed and trigger Skullcrusher. 10 stacks of bleed and both debuffs isn't quite enough to kill Maulers but it's a lot of damage. Chain heavies while returning to your team without blocking their LoS too much. Try to hit each enemy once to raise the bleed stacks to lethal levels. After a few seconds, focus on enemies one at a time.
For huge armor packs take it slow and move over to the side so the team can see more easily. Chain heavies to take out each enemy one at a time and if you get overwhelmed then you can still charge.
For Ragers, Heavy 1 and Slap, but if they've already started attacking you, block and push first because they get stagger resistance once they start swinging. If they're attacking a teammate, use Light 1 and Slap instead because the first hit will not stagger them and your goal is to prevent damage from being taken. The point of the slap is to hit right after they get staggered to knock them down and apply Skullcrusher quickly.
Hordes
Alternate between Club I's Light 1 and Heavy 2. If using IIIb then you can mix up your heavies and lights for good clear. If you are using Kickback/Rumbler with Blaze Away III, you can spam their melee special into the horde. It's silly but it works and builds up 5 stacks of heavy hitter fast. I generally only do this if I already have my ranged weapon out from shooting something when a horde appears. Try to stay near squishies or hold a chokepoint. Charging into hordes is effective for DPS but knocking down basic enemies isn't worth leaving your team alone to get overwhelmed by everything you didn't hit.
You should never need to block for an extended period of time, but a well timed push right when an enemy attacks you is quite effective.
Shooters
Slide everywhere. Slide towards them and chain Heavies to refill toughness. When gunners are also involved I like to Dodge->Sideslide (dodge + crouch at same time) if I need to change directions or close the distance while attacking. You can also dodge towards the enemy while winding up an attack.
Curios
I recommend 2x HP and 1x TN or 3x HP.
Toughness is important for your tanking needs since you can replenish it super fast, so having +5% Toughness on all 3 curios is important. You can also run 1x HP and 2x TN if you're really struggling with shooters. For the other two perks I like corruption resistance and 1 each of gunner and sniper resist, maybe with a little toughness regen tossed in there but you should have plenty from the skill tree. Corruption resist helps a lot with dogs, poxbursters (you're often in the front and sometimes teammates shoot them or weird stuff happens), nurgle slime/vomit, grimoires, and poxwalker surprises (5 hitting at once from nowhere hurts). Some say it's a waste but I usually take more corruption damage than damage from gunners and snipers combined in the average mission.
If you are new to Ogryn, you'll probably want passive toughness regen and/or 2x sniper resist instead of corruption resistance because shooters will be a problem and you may need to hide to regen toughness. As you play more Ogryn, you learn to rely so little on passive regeneration and get hit by snipers so rarely that it's not worth a perk point.
Rocks vs Bombs Away vs BIG BOOM
Rocks are very good against Muties/Snipers and for the game's grenade economy. Bombs Away and the nuke are both good options and let you take a very useful perk for 15% extra damage taken by your melee targets, but I find the rocks to be more useful most of the time. As useful as the other grenades are, zealot grenades are generally more efficient and it's best not to compete with them. though nuke will be better if you KNOW you have an "Enhanced Blitz" modifier (Maelstrom) and your team isn't nade starved. In general, the game usually only gives enough grenades to supply two players.
Alternate Perk Options
The Best Defense vs Crunch
25% toughness refill on multi enemy hit. It's your choice between it and CRUNCH, but I think Crunch takes too long to activate and is only useful if using Thrust blessing. Definitely use Best Defense if using a Bully Club II.
Hard Knocks and 5% HP vs Get Stuck In and Bruiser
Hard Knocks will help your monstrosity damage quite a bit and slightly raise your melee DPS in general, but Bruiser will give you your charge back very fast after charging into an enemy armor pack, and Get Stuck In helps your team benefit from your charges and prevents Bombers from stunning you during a charge. With Get Stuck In, I'll charge if a bomb lands in my team, preventing any of us from taking fire damage. Both options are effective.
Attention Seeker (taunt on push)
It's nice to have but I think more coherency radius is more useful. Coherency radius affects both yours and lets you be in allied coherency when further away, meaning you get ammo and damage/resistance bonuses more often even when you're leading the pack and a lilun is slow.
With luv,
(kill some snivelers)
Bocho
Video