infinite toughness ogryn
by
0verdog
Ability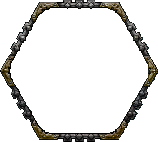 Bull Rush
Charge forward, knocking enemies back gaining 25% Attack Speed and 25% Movement Speed for 5s.
Cooldown: 30s
Iconic


Excessive Force
+25% Melee Stagger.


Thick Skin
+20% Toughness Damage Reduction & +20% Health Damage Reduction.


Loyal Protector
Being damaged while Reviving or Assisting allies no longer interrupts you.
Blitz


Big Box of Hurt
Throw a box of grenades with great strength and enthusiasm for a single target high damage attack.
Aura


Intimidating Presence
+10% Heavy Melee Attack Damage (Allies in Coherency).
General


Weapons

Curios


Saintly Fragment
Transcendant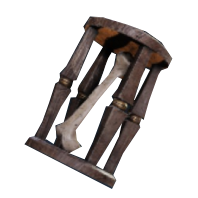 Redeemer's Gilded Hand
Transcendant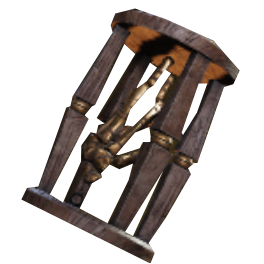 Saintly Fragment
Transcendant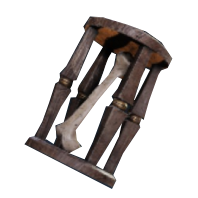 Talents

Unlocked at lvl 5


Lynchpin
+100% Toughness Replenishment (Allies in Coherency).


Smash 'Em Good!
Replenish 20% Toughness on Single Enemy Heavy Melee Hit.
Unlocked at lvl 10


Heavyweight
+50% Melee Damage (Bulwarks, Crushers, Plague Ogryns, Reapers). +50% Damage Reduction (Bulwarks, Crushers, Plague Ogryns, Reapers).


Bombs Away!
Hitting a Carapace Armoured, Flak Armoured, or Unyielding enemy with your Big Box of Hurt causes it to open, releasing grenades around the target.
Unlocked at lvl 15


Lead The Charge
When you activate Bull Rush, allies in Coherency gain 25% Movement Speed for 4s in addition to becoming Immune to Stuns and Suppression.


Bullfighter
-10% Bull Rush Cooldown when you or an ally in Coherency kills an Elite enemy.
Unlocked at lvl 20


Hard As Nails
-20% Damage Taken for each ally currently Knocked Down or Incapacitated that is within 20 meters.


Die Hard
+100% Toughness replenishment while below 25% health.
Unlocked at lvl 25


Knock em' down, beat em' up
Staggering an enemy grants a stacking buff that increases the damage of your next Heavy Attack by 2%. Stacks are based on the size of your enemy. Stacks up to 25 times and lasts 10s.


Raging Bull
Increases the damage against the next enemy you hit by 2.5% for each enemy you hit with your previous melee attack.
Unlocked at lvl 30


Unstoppable
Increases the distance you travel with Bull Rush by 100%, and you cannot be blocked by enemies except Monstrosities.


Non-Stop Violence
Replenish 10% Toughness per Bull Rush Hit.
Description

This build abuses the fact that all special attacks on Ogryn count as heavy attacks.
By using the Rumbler, you have access to the fastest attacking heavy attack that has good cleave.
Pair that with the feats that bleed on heavy attacks and replenish toughness on heavy attacks that hit multiple enemies, and you basically can regenerate 20% of your toughness while permanently having the 50% toughness damage reduction from your other feat.
The slab shield is interchangeable but since you will be meleeing primarly with the Rumbler, the shield has the most use to block snipers or anything too scary.